Cryptocurrency is an emerging asset class that has taken the world by storm. With its decentralized and secure nature, it has become a popular investment option for many individuals and institutions alike. In this article, we will be taking a look at the top 10 cryptocurrencies by market capitalization. We will examine each one and discuss why they are so popular, as well as their potential risks and benefits. By the end of this article, you should have a better understanding of the top 10 cryptocurrencies and how they compare to one another.
1) Bitcoin
The largest and most popular cryptocurrency by market capitalization, Bitcoin is a decentralized digital currency that was created in 2009. It is the world's first open source, peer-to-peer digital currency, and is used by millions of people around the world for everyday transactions. Bitcoin is powered by blockchain technology, which provides users with greater security, privacy, and anonymity than traditional payment methods.
2) Ethereum
Ethereum is the world's second-largest cryptocurrency by market capitalization. It is an open-source platform that enables users to build and deploy decentralized applications (dApps) and smart contracts. Ethereum utilizes blockchain technology, allowing transactions to be secure, transparent, and immutable. Ethereum allows developers to create their own digital tokens, which can then be used to power a wide range of applications.
3) Ripple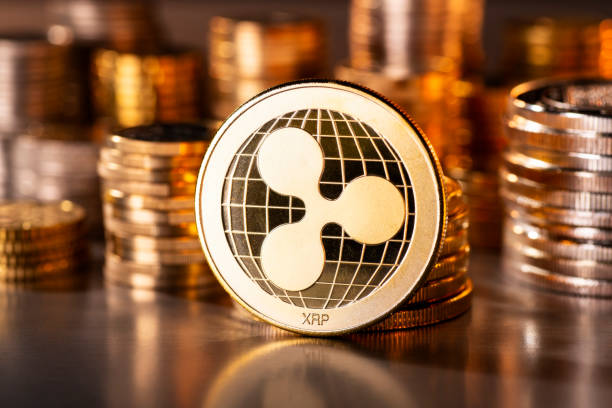 Ripple is the third largest cryptocurrency in the world by market capitalization. It utilizes a distributed ledger to facilitate secure transactions, and is often used as an intermediary currency between other digital assets. Ripple has been gaining traction in recent years, and is a popular choice among investors looking to diversify their crypto holdings.
4) Bitcoin Cash
Bitcoin Cash is a cryptocurrency created as a result of a hard fork of Bitcoin in 2017. It is the fourth-largest cryptocurrency by market capitalization, and is focused on providing faster transactions than its predecessor. Bitcoin Cash has seen a rapid increase in value since its creation, and is widely accepted across many exchanges. It has quickly become a popular alternative to Bitcoin for both traders and investors.
5) EOS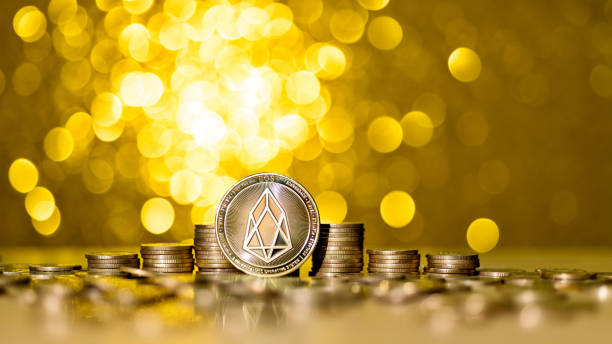 EOS is a blockchain-based platform created to build, host and deploy decentralized applications. It has the second highest market capitalization of all cryptocurrencies, surpassed only by Bitcoin. EOS is designed to have the flexibility and scalability necessary to support a wide variety of applications. It also offers users the ability to easily create new dapps and interact with existing ones.
6) Litecoin
Launched in 2011, Litecoin is a cryptocurrency designed to provide faster and more affordable transactions than Bitcoin. It is the fifth largest cryptocurrency by market capitalization. The main features of Litecoin are its low transaction fees and faster confirmation times, making it a great choice for those looking for a cost-effective way to send funds.
7) Stellar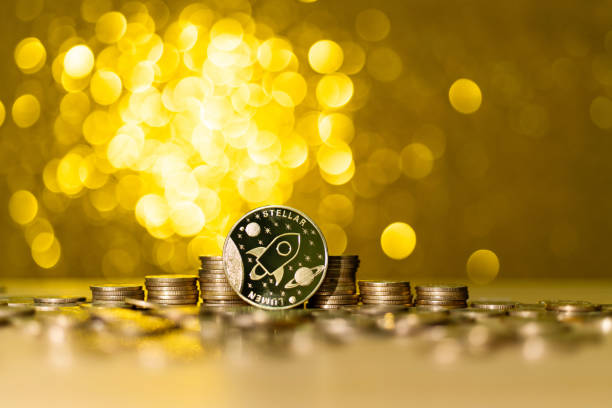 Stellar is an open-source distributed ledger protocol that enables fast and affordable cross-border payments. It also facilitates multi-asset trading on a single integrated platform. The native asset of the Stellar network is called Lumens (XLM). The Lumen is used to facilitate transactions on the network, and its price is determined by the market.
8) Cardano
Cardano is a decentralized public blockchain platform. It is the ninth largest cryptocurrency by market capitalization. Cardano has been built to develop applications and smart contracts, which have been tailored to meet the needs of regulatory authorities. It is also focused on providing financial services for the underbanked and developing countries.
9) IOTA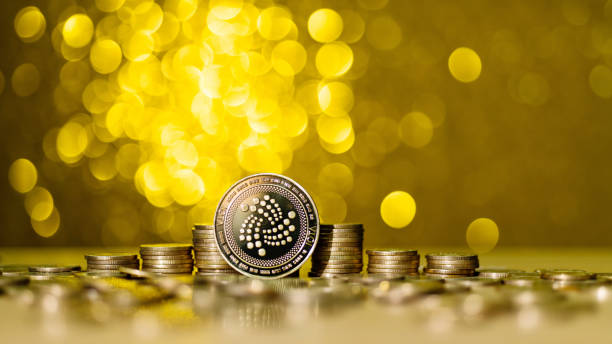 IOTA is a distributed ledger technology (DLT) focused on providing secure communication and payments between machines on the Internet of Things (IoT). It has a market capitalization of $1.69 billion and is one of the top 10 cryptocurrencies by market cap. IOTA uses a technology called Tangle, which allows for free and instant transactions. It has quickly become one of the most popular and respected cryptocurrencies in the market.
10) TRON
TRON is a decentralized platform for content sharing and entertainment, ranking ninth in market capitalization. It allows users to create and share digital content and earn rewards for their work. TRON's native token, TRX, powers the platform and is tradable on exchanges. TRON has seen a great deal of success, and its recent partnerships with giants such as BitTorrent and Samsung further validate its potential.